Christian Help for Troubled Teens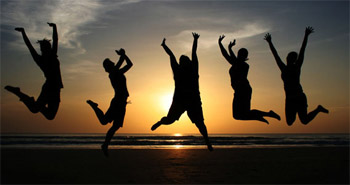 Christian help and Bible centered programs are valuable options for parents of struggling teens. These institutions successfully help teens who were once defiant, truant, and unmotivated. They help teens achieve better lifestyles. Christian programs foster a positive living environment where teens can develop academically, spiritually, and socially. Through prayer and the teaching of the word of God, these students learn to live happier lives and build healthy relationships.
Some teenagers have the tendency to become adversely influenced by other high school students. They acquire a false sense of happiness and self-esteem by engaging in unhealthy or dangerous pastimes as using mind-altering substances or other harmful behaviour. Other teens experience one or more symptoms of depression or disorders hindering their performance in school. Behavioural and mental disorders are treated by mental health professionals. Sometimes psychotropic drugs and alternative treatmens are not effect. Parents need the help of Jesus Christ and the Bible to truely turn a teen around.
Successful Christian camps, schools, and programs, improve the lives of teenagers. This is done through nurturing and caring for teens in an environment that integrates church, school, social, and household activities. In Bible centered boarding schools staff members or "home pastors" act like parents, assisting teens in all activities, helping each individual work out his/her own problems.
Some schools will offer treatment plans consisting of spiritual growth, emotional healing, addiction recovery, social maturity, and character development. Through counsel, prayer, and welfare they identify hidden inner barriers and learn to overcome them. Students also learn conflict resolution, communications, and relationship building skills. They'll be able to reconcile past hurt with relatives, friends, and others. Through learning social maturity, teens relate to any acquaintances in a more positive and appropriate manner. They learn to foster trust and develop intimate relationships. Teens find growth in applying the teachings of Jesus and the word of God.

Schools vary in their academic programs. The teaching of the scripture is offered daily but the teens are not required to attend. Teens learn subjects typically offered in these schools and earn credits that are transferrable back to regular high schools or which can also be applied towards entering college. Staff members assist each person with the tutoring needed to earn good grades. They also help the teens find a career that is best suited for them as well as motivate them to pursue it.

Most schools and camps offer outdoor activities as horseback riding, hiking, sailing, climbing, etc. Students are well -supervised and none are left idle or bored. Some programs assign each student to take care of an animal on a daily basis. This teaches them a sense of responsibility and gives them a sense of self-worth and confidence.
For athletes who are specially gifted there are some programs which offer Christ-centered leadership. These schools helps athletes who've become unable to participate in sports due to troubled lifestyle choices. They help each student academically and spiritually, while enabling them to become professional athletes.

It's good to know that troubled teens have a place to turn to that are focus on Christ as the answer. They can achieve a real happiness through prayer and faith in God rather than false, temporary satisfaction in participating in illegal activities. Not only can they learn to help themselves but contribute positively towards society also.